Let girls make big interesting mistakes.
As teachers and parents, we have a responsibility to help our girls make informed choices about courses and careers. We do not need them to turn them all into engineers or computer scientists, but we do need to help them see all of the options in front of them.
Tips for Teachers — feel free to hand this out
Observation sheet — a tool to observe verbal interaction in the classroom
Opening the Technology Pipeline — a handout for parents and interested adults
Smart Girls –navigating those tough times and "helping young people cultivate their authentic selves"
The "Ick" Factor — an article written by the GEMS' founder on gender and STEM in schools
WAMC— stories about fascinating women working and learning in science, technology, engineering, and mathematics (STEM) fields
A Mighty Girl — resources for building strong confident girls–an amazing site
Expanding Your Horizons — conferences and resources to expand girls' interest in STEM
National Center for Women & Information Technology (NCWIT) — promoting the success of girls and women in Information Technology
Science-U @ Home –fun experiments and activities for families from Penn State
White House video on Girls in STEM — a great video and resources to show the girls
Generation STEM — Research from the Girl Scouts on the state of girls in the United States
Family Science and Engineering–two great organizations with many resources for families and schools –Their guides provide direction of creating family events
National Girls Collaborative Project — Girl-serving organizations collaborating to use resources wisely and learn from each other. Join and subscribe to the local and national newsletters
GEMS on GeekDad — we spoke with the dads on GeekDad about the importance of girls in STEM
Turning Game-Obsessed Kids into Game-Designers–also from GeekDad–turning that video game interest into game creation
Encouraging Girls in Math and Science — a standard research summary of the issues surrounding increasing girls' participation in STEM
Five Ways Parents Can Support STEM Learning — good tips for parents and other interested adults
Intel's She Will Connect — interesting reading and advice
News & Commentaries
(Opinions not always ours)
Check out the GEMS Facebook page for the most up-to-date news and research
A Geek Speaks Out about Women in Engineering — first-hand experience from a female engineer
Six Ways to Keep Women in Science — from back in the day when this issue made news. It is still a problem.
Girls Building Robots — an old article but still inspiring
Why do women leave science? — another old blog post, but still true.
UNESCO–Women and STEM — An international problem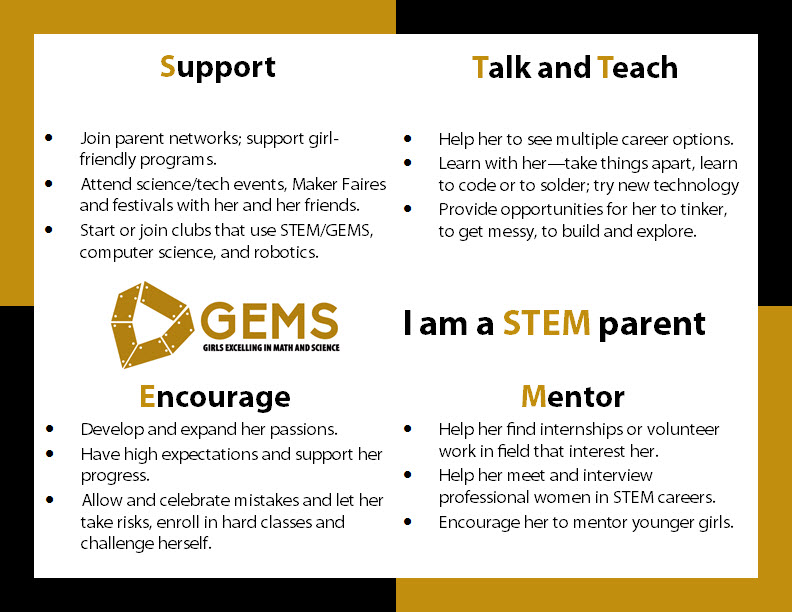 Download and print our parent card.
"Making the chromatography shirts was the best because of the rapid color changes. Also, I got a very cool shirt from it. "




Alexis, age 9
Make up for the lost Barbie years.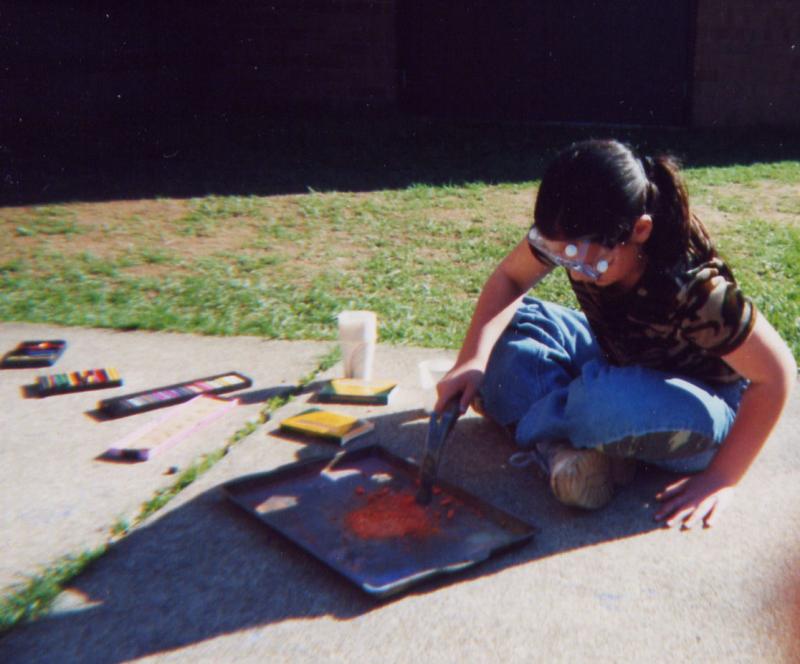 Play with everyday materials.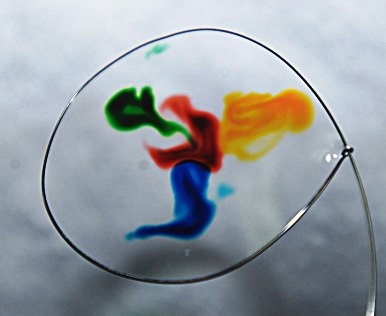 Provide multiple opportunities to tinker